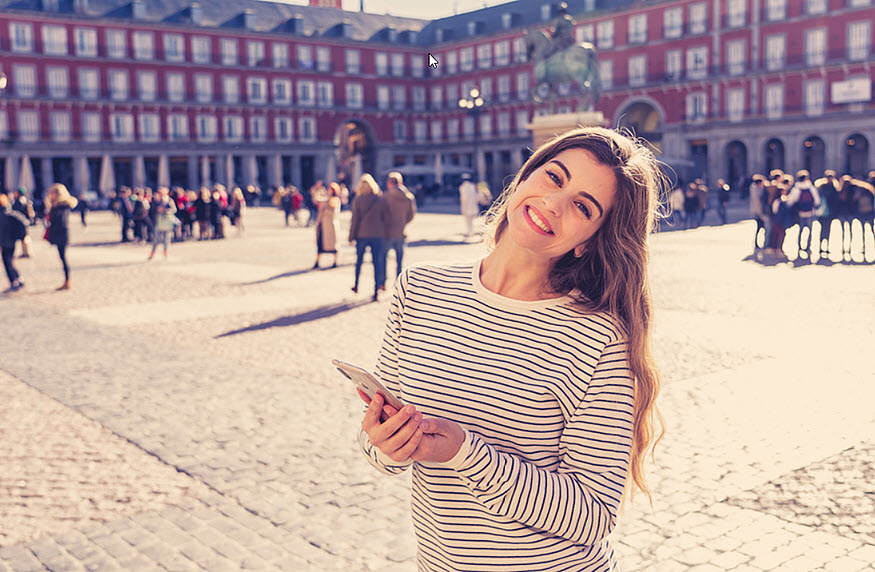 If you're ready to improve your next trip, it may be a matter of simply tweaking your strategy.
With the expense and time consumption associated with tourism, using some great tips to travel smarter can improve your entire vacation. Sometimes, the smallest smart choice can turn a tough situation into a seamless one.
Tips to Travel Smarter and Easier on Your Next Trip
Use these helpful tips to travel smarter and up your vacation game no matter where you plan to go on your next trip.
Install Helpful Mobile Apps
Consider the type of trip you're taking and the kinds of apps that will be able to help you. Sometimes, apps can make all the difference in solving problems, easing stress and completing tasks quickly, easily and conveniently. Consider installing these types of travel apps for your next trip:
Maps (GPS)
Secure document image storage
Booking
Walking tour directions
Packing and other lists
Bring a Charged Portable Phone Charger
To make sure your phone and other devices will always have the juice they need to kill time in airports, contact your loved ones, provide you with maps as you navigate new cities or give authorities copies of important documents that were lost or stolen, always have a portable phone charger with you. Moreover, charge it fully before you leave so that you can rely on it as many times as you need to before charging it again.
Avoid Checking Bags Unnecessarily
If you're only traveling for a weekend, you may not need to bring a whole suitcase's worth of items with you. Everything you need may fit into a much smaller bag that is light enough to bring as a carry-on. If that's the case, one of the best tips to travel smarter in that case is not to check bags when you don't need to. This will save you considerable time, stress and frustration. It may also save you considerable fees.
Travel With Unique Luggage
Whether you're checking a bag or carrying it on, make sure it's unique enough in appearance that you will be able to easily recognize it. You'll be traveling through airports filled with black, navy and tan suitcases and carry-ons. Consider marking yours with something bright and unique, or choose a unique colored or patterned bag in the first place.