This year presents a unique challenge to anyone planning a vacation, making RVs very popular.
If you're headed on the road for your 2020 vacation, then the right RV trip safety tips can make the difference in ensuring that everything goes smoothly.
Dealers across the country have seen sales increases as high as 170 percent over the same time in 2019.
Rentals have also taken off. In fact, some statistics show that since April, rentals have spiked by 1,600 percent. That represents triple the rentals for the whole of last year. This year's pandemic crisis has certainly changed the vacation game, but that doesn't mean that everyone plans to stay home. The key is to be aware of the regulations in all the areas you intend to travel, and to know the right steps to take for RV trip safety for your whole family.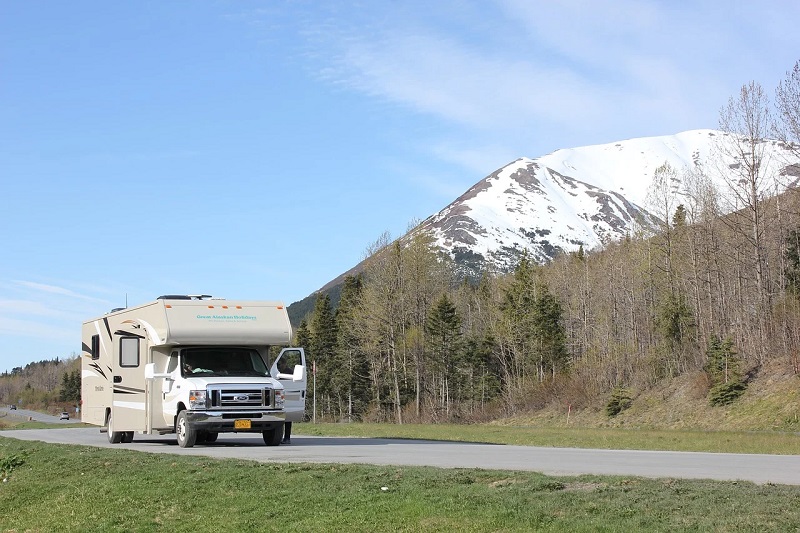 Use the following 2020 RV trip safety tips to make sure your entire family has fun this year.
Make lists – Your checklist will be your best tool for making sure you get things done and don't forget important tasks or items. Make checklists for the activities you need to get done before you leave, the items you need to bring with you, and you'll feel confident that you won't accidentally miss anything critical.
Check your driving skills, road condition (including construction and closures), and potential weather – Remember that driving an RV isn't the same thing as zipping around in a compact hybrid car. Even if you're comfortable in larger vehicles in perfect conditions, make sure you know what the weather could bring and about the road conditions (and sheer availability) between where you are now and where you're headed.
Cover yourself – The right travel insurance and roadside assistance subscription can give you peace of mind at the very least and save the day if the worst does happen.
Make reservations – Make reservations and confirm them before you leave. The last thing you could want is to get to your destination without anywhere to stay. Sites are filling up fast this year (remember all those increased sales and rentals?), so be sure you're fully confirmed, and everything is ready for you.
Know how to manage the electrical load – One of the most important RV trip safety tips you should remember is that just because there are indeed electrical sockets in the vehicle, you're not hooked up to the grid when you're driving. You can't run all your electrical devices and appliances all at the same time. Give yourself the chance to run more plug-in devices by using a portable phone charger for your phone, tablet, and personal game console, among others. Then, you can recharge your charger when you can plug into the grid or when you don't need to use many other devices or appliances.