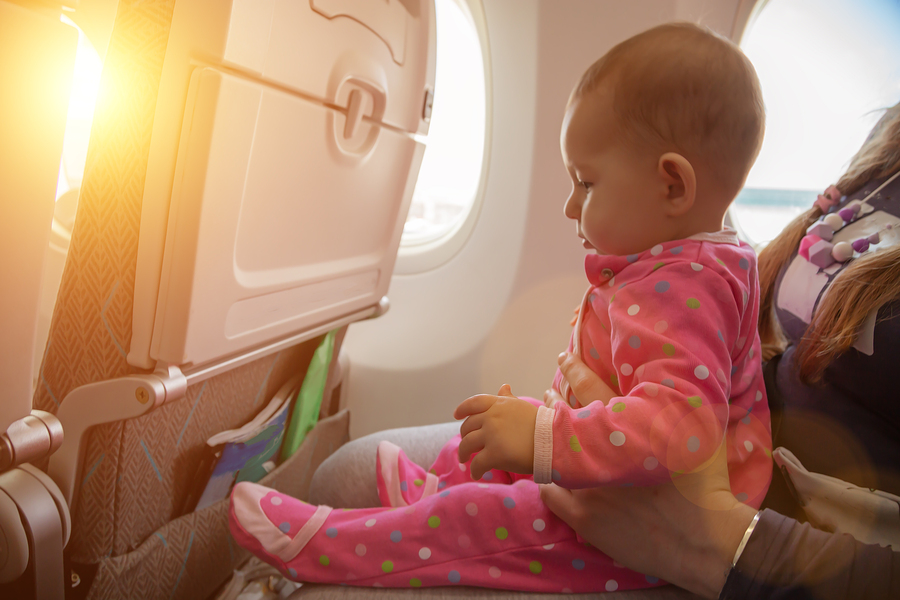 Having the right products with you will make sure have everything you need and leave the rest at home.
When you're headed out the door with your baby, there are certain items every parent should have with them and others that should be left behind. With so many different products out there, it's easy to make the wrong choices.  It's also very easy to take far too much with you.
Here are some great items every parent should have with them whether headed out for a day or as your plane carry-on.
The following are some of the items every parent should have when going out. These are great to have when you're headed away for a day or as your carry-on personal item on a plane.
A diaper bag – A well designed diaper bag with all the features you need already built-in. The Mogix Baby Bag Pro Smart Baby Diaper Bag is large enough to hold everything and yet lightweight and organized.  Moreover, beyond its 11 compartments – five of which are insulated to keep bottles warm or cold – it also contains a washable changing mat, a waterproof reusable storage bag and a convenient USB power pack to recharge your phone and other smart devices on the go.
Diaper bag contents – Your diaper bag should always be ready with diapers, wipes and at least one full spare outfit for the little one. Bibs and burping cloths are also handy if your excursion will include a meal or a snack.
A car seat appropriate to your child's size – This is a necessity if you will be traveling in your own car or someone else's, including a cab or a rideshare. Ideally, choose an option that will convert into a carrier and/or stroller.
A front carrier – A Baby Bjorn or Snugli can help you to carry your little one, keep your baby close to you, and free up your hands while still leaving room on your shoulder to tote a diaper bag with you. This can make airports far easier to maneuver, too.
A baby blanket – A soft muslin swaddling blanket can keep your baby warm if it gets cool out or if the A/C is turned up too high, if you're on a chilly plane, it can work as a seat cover if feeding time gets messy in an area that must be kept clean, and it can even work as a sun shade.
At the same time that there are items every parent should have with them, others aren't necessary.
A baby mirror for the car – These seem like a great idea for keeping your eye on your baby throughout the trip, but they can be hazardous in the case of an accident.
A second-hand car seat – It may seem like a great way to save money, but for the sake of your baby's safety and comfort, it is very important to always purchase your car seats new.
With these items all parents should have when heading out the door, you'll be set with all the basics and will be prepared for the majority of events that may occur before you arrive home again.